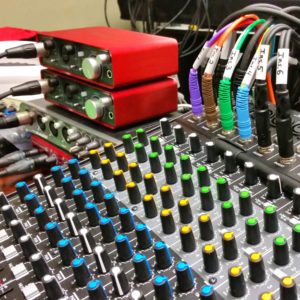 Learn to engineer and produce podcasts at a professional level at the Podcast Engineering School.
Welcome! We are the only school in existence that trains and Certifies individuals for a career as a podcast engineer/producer. Graduates will leave with audio skills, knowledge and software that are FAR BEYOND almost everyone else's. They will be well equipped to start their own production company or be hired as an employee. Podcast production is a booming field now!
Our inaugural (and drastically discounted) Podcast Engineering School Program will be held April 2-7, 2017 in Denver, Colorado with pre-webinars starting March 9th! Click here for details.
Also, enjoy listening and subscribing to our podcast show: The Podcast Engineering Show.
Sound great!
~Chris Curran
Founder, Podcast Engineer/Producer