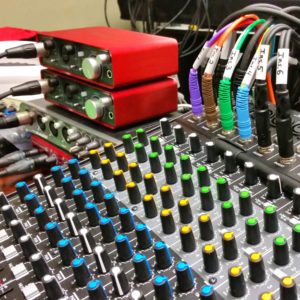 Learn to engineer and produce podcasts at the highest professional level at The Podcast Engineering School.
Welcome! We are the only school in existence that teaches the professional audio engineering aspects of podcast production, and more.
Graduates will have expert audio skills, knowledge and techniques that are FAR BEYOND almost everyone else's in the industry. They will be able to produce podcasts at the best possible sound quality and produce episodes in less time! Graduates will also be well equipped to start their own podcast production company or be hired as an employee. Podcast production is a booming field now!
Our next program will start Sep. 26 and finish on Nov. 14! Click here for details.
Also, enjoy listening and subscribing to our podcast show: The Podcast Engineering Show.
Sound great!
~Chris Curran
Founder, Lead Instructor, Podcast Engineer/Producer