*Note: The experience level and services offered by individual graduates will vary. Be sure to have detailed discussions with each of the graduates that you contact.
In no particular order…..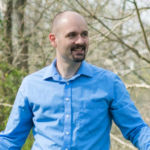 Bryan Entzminger helps ministry-focused thought leaders and organizations sound great and focus on what they do best – changing the world and transforming lives. With his years of experience in podcasting and audio production, you will be able to shortcut the learning curve, avoid common pitfalls and expensive mistakes, and keep your focus on building connections, powerful messages, and sharing valuable resources. WEBSITE
–
—–under construction—–more details coming…..
Josh Wade
Landen Hardy
Ben Langford
Lukasz Jaster
.