Tuition includes: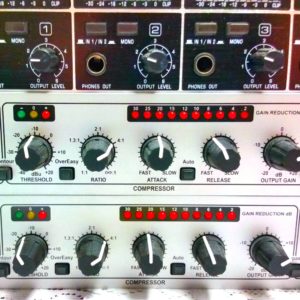 LIVE Interactive Online Training

7 classes of training, demonstrations and open Q&A with Chris Curran (14 hours total)
BONUS tutorial videos of real-world production of the most important facets of episode production

2 Mentoring Sessions with Chris Curran

One before the program and one after
To make sure you learn exactly what you need to reach your career goals
To work with students personally to optimize their production equipment, workflow and focus
$1,000 value

Major Discounts on Software and Plugins

Get the best tools available and have an unfair advantage over almost all other podcast engineers
$1,000 Value or more

Lifetime Access to the closed community of PES students and alumni
A Course Project encompassing all aspects of professional podcast production
Certificate of Completion for your bio, CV, etc.
"I learned tons about recording, mixing tracks, adding effects to create higher quality podcasts, and so much more. I'm already applying these skills big time. Chris is a great teacher who really knows what he's talking about when it comes to sound engineering. Overall, I would highly recommend this course to anyone who wants to improve their podcast production skills by leaps and bounds." ~Ben L., 15 yrs old, Class 17A Alumni
.
"An investment in knowledge always pays the highest return." ~Benjamin Franklin
.