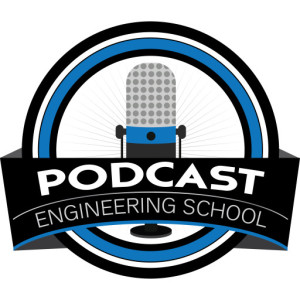 Podcast Engineering School (PES) solves a big problem in today's podcasting industry – there are not enough professional podcast engineers/producers to properly serve employers, businesses and individuals who want their podcasts to sound good.
PES gives its students all the necessary skills and knowledge (and drastic software discounts) to make them the absolute BEST engineers/producers in the entire podcasting industry – rock solid professionals who can handle any situation. Graduates will have an unfair advantage in the world of podcast production; they'll be able to start or grow their own production company, or join a company as an employee. In fact, many high school and college students are already earning really good money editing podcasts part time instead of working at Starbucks. It's nice to be a respected professional at the highest level and always be in demand.
Check out the Program Details page for the elements of the program as well as the teaching topics.
Currently podcasting is an accepted and proven content marketing channel just like blogging and social media. That means lots of companies, organizations, authors, etc. are jumping in and starting their own podcasts. Consequently, more and more podcast production companies are emerging all over the place (including mine) as well as companies who are hiring podcast engineers to produce podcasts for them in-house.
There's a problem here though – most individuals who engineer/produce podcasts have very weak audio skills, knowledge and software. And no school exists to provide the highest level of podcast production training – until now 😉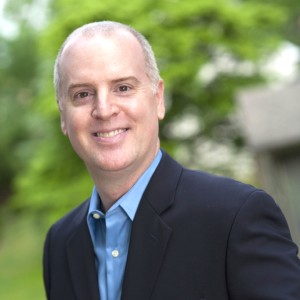 I'm Chris Curran – founder of Podcast Engineering School. My background is in the world of music engineering and production. For years I had the honor of making records with famous artists and accumulating lots of album credits.
Since entering the world of podcasting in early 2012, I realized that most podcasters and podcast producers have very little or no audio engineering skills, which virtually cripples the quality of their sound from the very beginning. That's why I opened Podcast Engineering School.
I feel grateful (and totally psyched!) to be able to elevate the quality of our students lives and careers.
If you'd like to chat with me about your future in podcast production, please contact me and we'll set up a time to talk.
Sound great!
~Chris Curran
Founder, Podcast Engineer/Producer
"As a beginner in the world of audio, I really benefited from Chris's Podcast Engineering School. Chris is a very good professor because he was very interactive with every single classmate and very patient with all the help he would give. After graduating I feel WAY more confident producing audio than I ever would have without this program. Overall, I highly recommend PES to anyone interested in learning the straight to the point no fluff version of professional audio engineering for podcast production." ~Erika K., Class 17A Alumni
.