Next online program starts April 3, 2018
Details are below, and pricing is at the bottom of this page. Contact Us with any questions. Cost and Registration information here.
Want to Be a Professional Podcast Engineer/Producer?
You'll be a respected professional with rare, in-demand expertise. The podcast industry is expanding rapidly and there is a great need for capable, professional engineers/producers. Plus, the shows you produce will sound great.
How Much You Can Earn as a Podcast Engineer/Producer?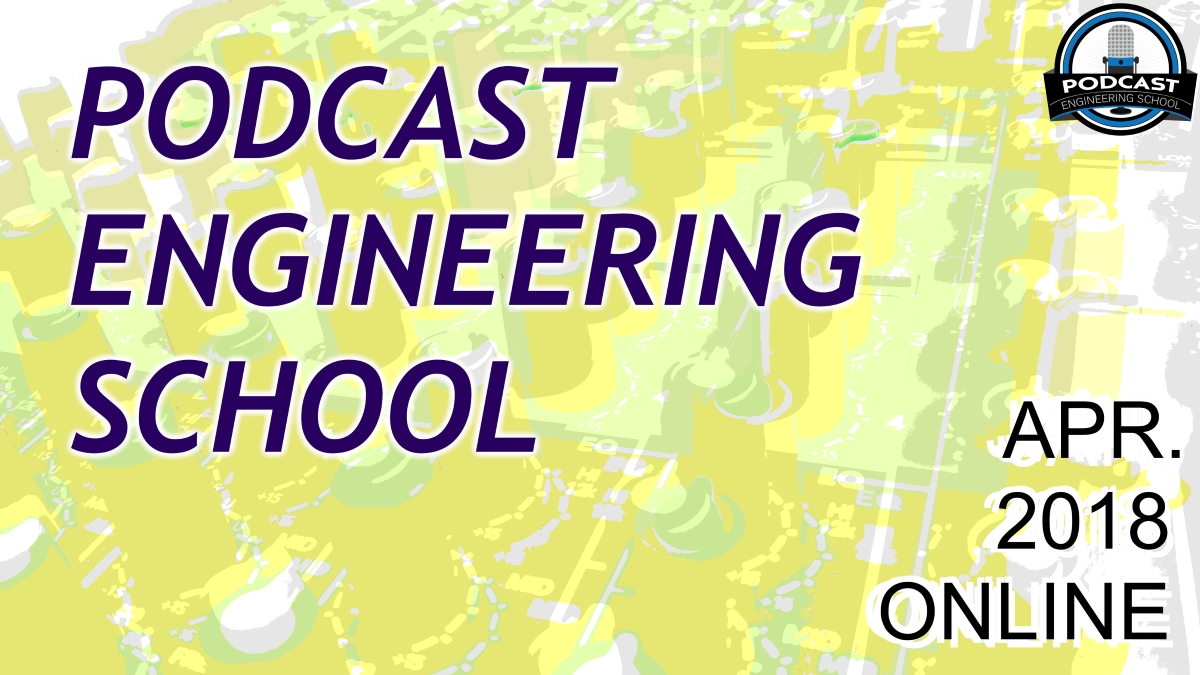 Running your own business: Plenty of folks are already charging clients up to $300-$1,200 per episode and earning over $100k per year.
Securing a great job: More and more companies are hiring and they're having a hard time finding trained professionals that they want to hire.
It's working for me. I'm Chris Curran, founder of PES. For the past 5+ years I've been engineering/producing podcasts for companies and authors. When Forbes was looking to hire an engineer/producer last year for their podcast network, I was one of 7 people under consideration. In the end, my professional credentials are what got me the contract even though I was the most expensive option for them! Think about that…
Podcast Engineering School is the only "fast track" available today — there are no YouTube/Udemy shortcuts to being a professional. Besides, how much is your time worth? In only 7 weeks you'll be in the top 1 percent of podcast engineers/producers in the entire world (in terms of knowledge, skills and workflows)!
"The Podcast Engineering School is an absolutely stellar course. It's amazingly thorough while remaining focused on providing you exactly what you need to become a professional podcast producer." ~Bryan E., Class 17A Alumni
NEXT PROGRAM:
Online April 3, 2018 through May 22, 2018. Contact Us with any questions.
Program Includes: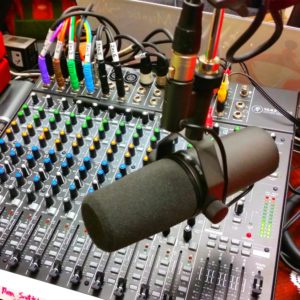 LIVE Interactive Online Training

7 classes of training, demonstrations and open Q&A with Chris Curran (14 hours total)
BONUS tutorial videos with Chris demonstrating actual mix sessions, editing, mastering, etc.

2 Mentoring Sessions with Chris Curran

One before the program and one after
To make sure you learn exactly what you need to reach your career goals
Guidance on your current equipment and upgrades
Guidance on your business service offerings, marketing, securing clients.
$1,000 value

Major Discounts on Software and Plugins

Get the best tools available and have an unfair advantage over almost all other podcast engineers
$1,000 Value or more

Lifetime Access to the closed community of PES students and alumni
A Course Project encompassing all aspects of professional podcast production
Certificate of Completion for your bio, CV, etc.
Students Will Learn Every Aspect of Podcast Production Including:
Audio Fundamentals

(Electricity, Digital I/O, Fletcher Munson Curve, Phase)

Hardware

(Computers, Audio interfaces, Microphones, Mixers, Outboard gear, Recorders, Tablets, Mobile rigs)

Studio Configuration

(Soundproofing, Hardware configurations)

Software & Plugins

(Multitrack DAWs, Stereo editors, plugins, audio restoration)

Recording

(Signal flow, Gain staging, Recording levels, multiple guests, Overdubbing, Pop filters, shock mounts, boom arms, Working the mic, Pre-recorded elements, on location)

Connecting Guests

(Internet connectivity, soundchecking, Guest audio quality, recording multitrack, multiple remote guests, In-studio Guests/Co-Hosts, fixing bad audio)

Listening Exercises

Mixing

(Monitors, Checking mixes, EQ, Compression, Expansion/Gating, Specialty Plugins, Noise reduction, Mixing techniques, Leveling different elements, Fixing bad audio, Effects)

Editing

(Techniques, keyboard shortcuts, Naturalness)

Mastering

(Plugins, web services, Loudness standards, Stereo/Mono, Multi-band compression, Limiting)

Publishing

(Platforms to Publish to, Podcast Feeds, Podcast Directories)

The Business Aspect

(Time management, pricing your services, profitability, marketing)

and more
Your Lead Instructor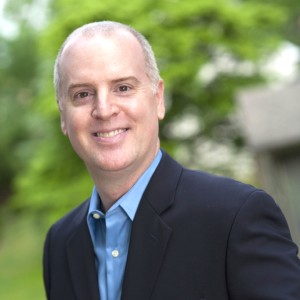 Chris Curran is an accomplished podcast engineer/producer (Forbes, Dun & Bradstreet, ePlus) as well as an accomplished music engineer with many album credits including Foreigner, Sarah McLachlan, Jeff Buckley, Biggie Smalls and many others. See his full bio and credits here.
Graduates will have audio skills and knowledge that are FAR BEYOND anyone else's in the industry and they will be totally equipped to:
Produce podcasts at a professional level
Start or grow a podcast production business
Secure a job as a podcast engineer/producer
.
*Note: If you're a member of Podcasters' Society, please contact me for an ultra-special early discount 😉
.