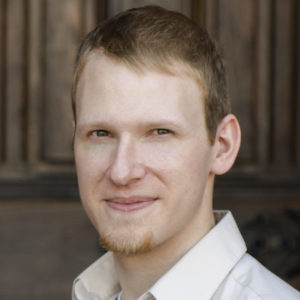 Listen to session #17 of The Podcast Engineering Show! Listen and Subscribe in Apple Podcasts, Spotify, Google Play, iHeart Radio, Stitcher, TuneIn Radio, Android, RSS.
My guest is Daniel J. Lewis who is one of the four individuals on my personal "Mt. Rushmore of Podcast experts and educators." (see his full bio and links below)
We talked in depth about his personal podcast production workflow and equipment, including his:
Microphone choice (he recently switched over to an RE-320, which I think might be the next mic that I try)
Behringer mixer (X1832 USB)
MDX4600 (4-Channel Expander/Gate/Compressor/Peak Limiter with Dynamic Enhancer and Low Contour Filter)
Zoom H4N
Fast SD card
Audition (DAW)
Cool way to use Overcast
PowerPress (including the "Feed Episode Maximizer" feature)
Libsyn
More about Daniel:
As an award-winning podcaster, Daniel J. Lewis help others launch and improve their own podcasts for sharing their passions and finding success. Daniel creates training resources (like SEO for Podcasters) and podcasting tools (like My Podcast Reviews); he offers one-on-one consulting and a premium podcasting community (Podcasters' Society); he is a keynote speaker on podcasting and social media; and Daniel hosts a network of award-nominated shows covering how to podcast, clean-comedy, and the #1 unofficial podcast for ABC's hit drama Once Upon a Time. Daniel also writes about entrepreneurship and technology.
Thank you for being a great guest, Daniel!
DID YOU KNOW……..We exist for the purpose of helping you, so please comment below with any questions or remarks. Thanks for listening!
Want to Start a Business or Have a Career as a Podcast Producer/Engineer?

Listen and Subscribe in Apple Podcasts, Google Play, iHeart Radio, Stitcher, TuneIn Radio, Android, RSS
.